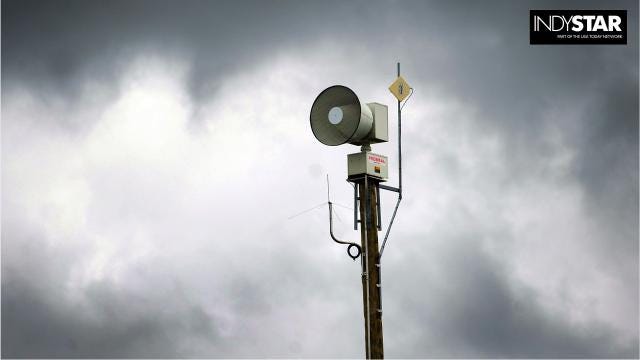 How to stay safe in a natural disaster
Indiana is susceptible to dangerous floods, tornadoes, lightning strikes and even earthquakes. Here's how to protect yourself in a natural disaster.
Dwight Adams/IndyStar
Indiana experienced a small earthquake Thursday afternoon that left some Hoosiers feeling the shakes in their homes. 
The United States Geological Survey reported a 3.8 magnitude earthquake about 2 miles northeast of Montezuma, Indiana just after 3:15 p.m. Thursday.
Montezuma is roughly 64 miles from Indianapolis.
Hoosiers from Terre Haute to Muncie, and as far north as Granger and Mishawaka, reported they felt the ground beneath them shake on USGS' on its "Did You Feel It?" site.
Experts say earthquakes in Indiana aren't unheard, but say it's "less common" for fault lines to rupture in the central part of the state. 
"Indiana does get some earthquakes, but most occur down in the southern tip," said John Bellini of the National Earthquake Information Center in Golden, Colorado. "The distance we're seeing this earthquake being felt is pretty typical for one this size."
Bellini said an earthquake of Thursday's size is on the smaller side, and typically won't cause major damage. 
"It might feel like a strong jolt and things might shake a little," he said. "But we don't expect damage until we're near the mid-4 level." 
Contact Sarah Nelson at sarah.nelson@indystar.com or 317-503-7514. 


Read More:Earthquake in Indiana today was a 3.8